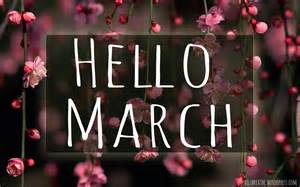 Welcome to the Halstead Baptist Church website!
March is Mission's Month! We hope that you will come every service. Throughout the month we will have missionaries that will be presenting works from various parts of the globe.
---
There is a slideshow of what the different series are that Preacher is preaching through lower on this page. Exciting things to learn about from God's amazing word!
Come be a part of our growing family. We look forward to seeing you.
Also, if you have not already liked us on Facebook, please come find us.
---
Planning for Mom's Night Out is underway. Please visit this page to register. We want to make sure we have enough food for the evening. We look forward to seeing you there Mom.
Please check out our calendar for upcoming activities.
---
Our theme for 2017 is "Follow God as Dear Children". Let's follow Him together.
---
Kids club meets every Wednesday at 7:30. For more information please click here.

---
Want a fun challenge in your Bible reading? Under "Member Resources" is a
"Daily Devotional" that will quiz you on a different portion of Scripture every day. Have fun!

---

Here are the different series titles that Pastor is preaching through. Come and enjoy the preaching and the fellowship of fellow believers.